Taxi
Ask the taxi driver to take you to City University of Hong Kong, Tat Chee Avenue, Kowloon Tong, Kowloon and drop you off at the University Circle. When you get out of the taxi, you are in front of the Academic Building and Cheng Yick-chi Building.
Print and show the following address label to Taxi driver.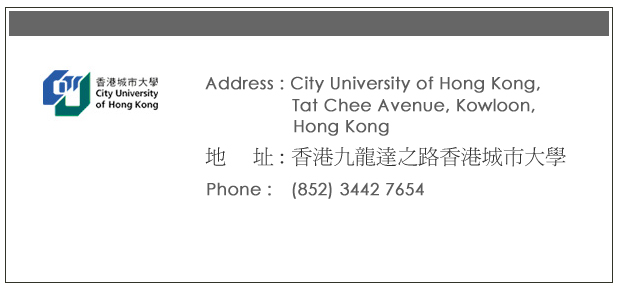 MTR
City University is closing to Kowloon Tong station, there are two lines for choosing by Mass Transit Railway(MTR).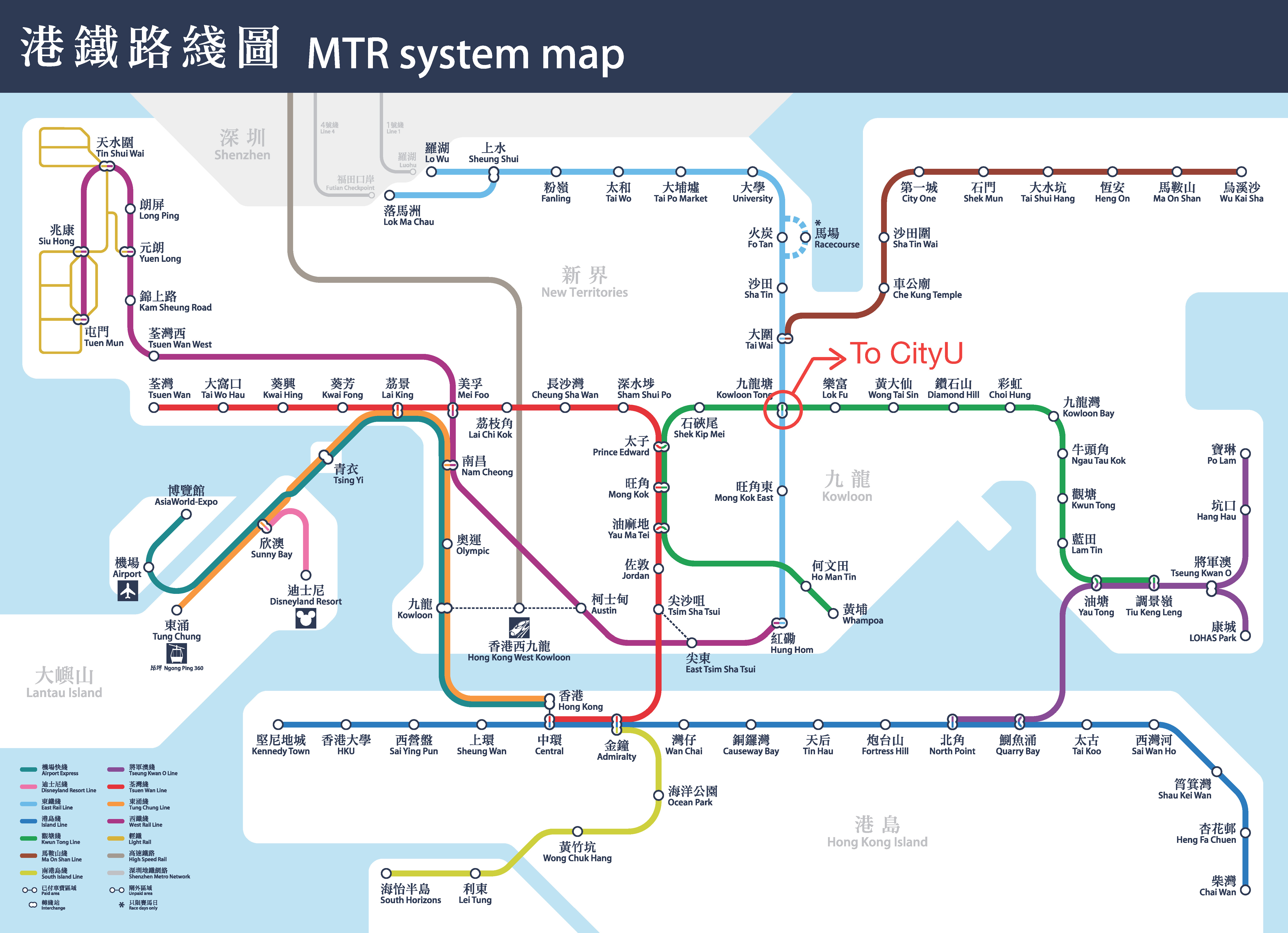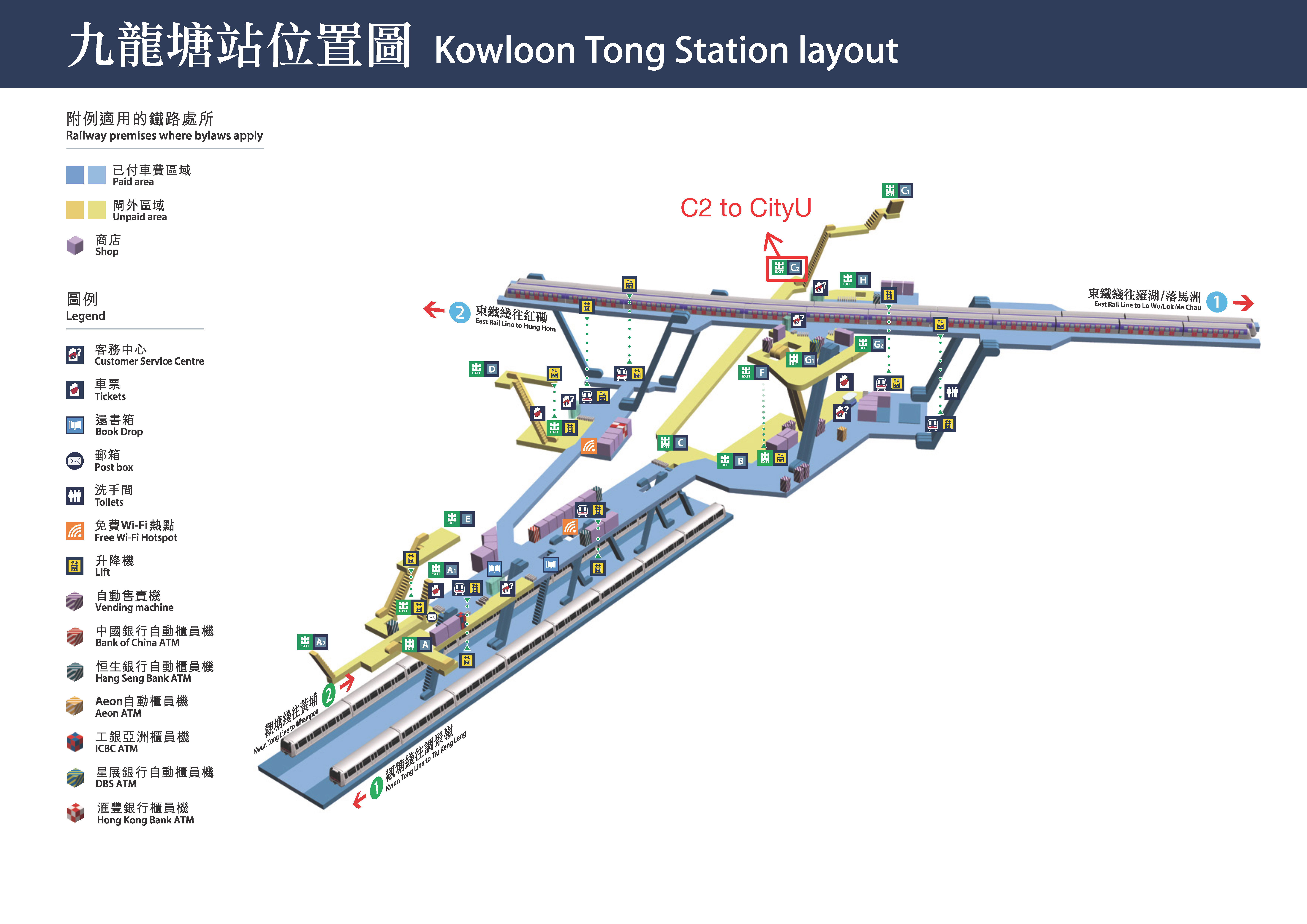 Other Choices
Some other choices can be found like by bus, driving or directly searching from Google Map.