CCTA 2019 final program is now available (click here)
On-site registration will be available during the conference (click here).
On Current Hong Kong Situation 
August 21:
CCTA 2019 is drawing to its conclusion. Three memorable days, great talks, and well-attended sessions.
The CCTA 2019 organizers wish to express their heartfelt gratitude to the conference participants, student volunteers, the PCO team, the IEEE CSS leadership, and all other parties involved for supporting the conference.
To our dear conference attendees: So long, bon voyage, and look forward to CCTA 2020, Montreal, Canada!
Alert: It is reported http://www.thestandard.com.hk/breaking-news.php?id=133224&sid=4 that the court order to restrict airport access at Hong Kong International Airport will expire on Friday, August 23. Concerns are raised on speculation that another airport demonstration may be possible on Saturday, August 24.
August 20:
Well into the second day, the conference has been eventful while the city continues to be quiet and the weather is, well, relatively pleasant.
Great talks. Undamped enthusiasm.
August 18:
Demonstrations are likely to be held in Victoria Park on Hong Kong island from 3pm on 18 August (approved by police within Victoria Park only, but the protest may spill over towards Chater Gardens and elsewhere).
August 17:
1. No significant events are reported, in spite of gatherings and demonstrations. CCTA attendees are arriving.
2. Registration desk will be open tomorrow, August 18, 4:00-6:00 pm. The Welcoming Reception will be held 6:00-8:00 pm, 19th floor, Lau Ming Wai Academic Building.
3. During August 19-21, registered CCTA attendees can use the university cafeterias with the conference badge. For a list of university cafeterias and nearby restaurants, see pp. 85-86, the book of abstracts, or click here.
August 16:
1. The city remains calm and lively. It was reported there will be a demonstration on Sunday, August 18, in Victoria Park on the Hong Kong island, which is across the harbor and far away from the conference area.
2. CNN put together a comprehensive "what to expect" guide for traveling to Hong Kong during this period:   https://edition.cnn.com/travel/article/hong-kong-travel-advice-hnk-intl-trnd/index.html
3. The conference launched its App InfoVaya. To download and register this App, please click here.
August 15:
The airport is in full operation. The city is calm. The CCTA 2019 Organizing Committee issued the following statement to go ahead with the conference.
Dear CCTA attendee,
Despite the recent unrest in Hong Kong, the CCTA organizers and CSS administration have decided to proceed with CCTA 2019. In making this decision, we have canvassed widely for information and guidance from IEEE and various governmental and commercial advisory sites for the most recent information. The airport appears to be now functioning normally. Disruption in the area of the conference, City University of Hong Kong, has been minimal.
The organizers encourage you to consult websites such as the US Department of State – currently listing a Level 2 advisory to exercise increased caution – the UK Foreign Office and travel agencies, for up-to-date information and travel advice.
On behalf of the CCTA 2019 Organizing Committee, I would like to welcome you to Hong Kong, and I wish you a rewarding experience of CCTA 2019.
Jie Chen
General Chair, CCTA 2019
August 14:
The Hong Kong International Airport authority obtained a court order to restrict sit-in protests to specific areas without interfering airport operation. The airport has reopened and resumed normal operations.
Other aspects remain the same.
August 13:
We understand that fellow CCTA 2019 participants are concerned with the recent unrest, and especially the escalating events that took place in Hong Kong for the last a few days, August 11-13. We the conference organizers are deeply concerned as well. We want to assure that we place utmost importance to the safety and well-being of our CCTA participants. While the information posted earlier at the CCTA 2019 site continues to be accurate, we would like to update you with more details. Please bear in mind, however, that the current assessment is based on our best judgment, and on the limited information available to us. The CCTA attendees should be aware that situation can change quickly, and therefore should obtain up-to-date information, from various foreign governments and news agencies that provide informed assessments of travel concerns to Hong Kong.
Conference Status: CCTA 2019 is, as of now, still on. The status will be updated daily as we continue to monitor the situation and communicate with CSS and IEEE leadership.
Safety: No incidents have been reported on visitors. However, visitors should be vigilant and exercise caution to stay way from areas where demonstrations are taking place. Please monitor local media and government warnings for upcoming and potential demonstration areas. Currently, US State of Department issued an alert Level 2: Exercise Increased Caution:
https://travel.state.gov/content/travel/en/traveladvisories/traveladvisories/hong-kong-travel-advisory.html
The British government updates a daily travel advisory on Hong Kong:
https://www.gov.uk/foreign-travel-advice/hong-kong
Transportation: The city public transportation has remained normal in most areas, including those around the conference venue, although disruptions have been reported in some other areas.
Airport: The Hong Kong International Airport is problematic. Passengers should check their flight status with their carriers or on the Hong Kong International Airport website
Instructions for CCTA2019 presenters
Each speaker is allocated 20 minutes for your talk, including the time for Q&A and for changeover between speakers.
There is a desktop computer with Window 10 system connected to the projector in each room. You may bring your USB for presentation. If you opt to use your own laptop, you need to meet the Session Chair/Co-Chair 10 minutes before the session starts, to check that your laptop works properly with the projector. For Mac computer, you need to bring a correct interface adaptor.
WELCOME
The 3rd IEEE Conference on Control Technology and Applications (CCTA 2019), which continues the long time success of its predecessor IEEE Multi-Conference on Systems and Control (MSC), will be held at City University of Hong Kong, Hong Kong, China, on August 19-21, 2019.
The CCTA 2019 technical program will include contributed and invited papers, as well as tutorial sessions and workshops, focusing on technological advances and applications of control engineering. This focus includes all aspects of control engineering for practical control systems, from analysis and design, through simulation and hardware. Major themes of energy, manufacturing, transportation, and industrial automation will feature applications of control technology for robotic, automotive, biomechanical, aerospace, power and energy systems, control of networks, and many others.
Situated at the heart of the thriving Pacific Rim, Hong Kong, a world's major financial hub strategically located at the crossroads of the East and West, is a bustling metropolis with a unique blend of cultural ambience and scenic beauty. The city, known for its vibrant culture and breathtaking skyline, is renowned for its cuisine and tourism that promises a most unforgettable experience. It also promises to offer a close encounter with technological innovations in manufacturing and industrial automation: Shenzhen, 30 kilometers north to Hong Kong, is the world's major center of telecommunication industry, robotics and automation, manufacturing, electric vehicles, and UAVs, for which control technologies play an essential role.

Chair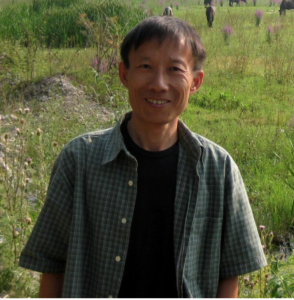 Chair Professor
Department of Electronic Engineering
City University of Hong Kong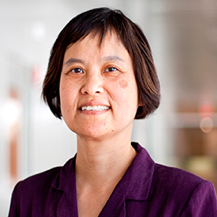 Jing Sun
Program Co-Chair
Michael G. Parsons Collegiate Professor and Chair
Naval Architecture and Marine Engineering
University of Michigan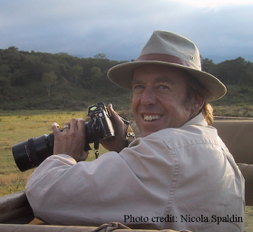 Roy Smith
Program Co-Chair
Professor of Automatic Control Laboratory
Department of Electronic Engineering
ETH Zurich